One focus of the work in the area of digitalization this year is the 3D recording of historical mining models. Depending on the type of model, there are different challenges to be met in order to obtain the best possible reproduction as a virtual model. Work began with the model of the securing of the Rosenhöfer Fahrkunst as a movable model and the Saiger model of the Dorothea/Caroline mines as a more filigree model.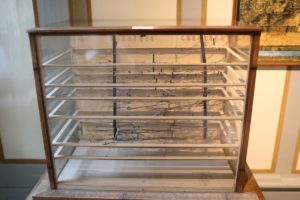 The Saiger model (vertical model) of the Dorothea/Caroline pits, created by mine surveyor E. Borchers in 1849, is characterised by filigree metal elements for representing the individual roadways and shafts in the pits. These elements are attached to a total of six insert frames, which, when mounted on top of each other, provide an overall view of the pits.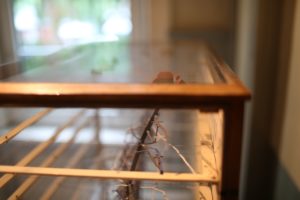 The 3D image of the Saiger model was photogrammetric. An intermediate status can be seen as a video in the following animation.